2006
Hard to believe it's already August and I hadn't started an '06 page yet. Most of the photos I've taken belong on other pages (new cars and projects).

8/19/06: We've had the boat for a few months, but this is the first time we've spent the night. We normally put in at Wiegand Marina, on the Nebraska side of Lewis and Clark Lake. While we've thoroughly enjoyed (most) everything about boating, being able to spend a whole day and night there made us realize how special that time is. It's so relaxing that we've decided on a final name for the boat. License to Chill.
Docked at Wiegand Marina. With a boat this big, there are few courtesy slips that the boat fits in.
Relaxing after a yummy lunch.
My beautiful better half Debbie being domestic in the galley. With gorgeous smiles like this, the boat is certainly worth having.
The last two pictures are of the fog burning off in the morning, and the sun reflecting off a calm lake.
| | |
| --- | --- |
| | I guess I did have a picture from earlier than August after all. This is Debbie and me at the ANUG fly-in during the first week of July. |
July '06. Debbie had a relative getting married, so we flew back to her hometown of Indiana, PA for the week. We took a day trip over to Punxsutawney to see groundhogs. They were everywhere!









Of course the trip wouldn't be complete with a visit to Knob Hill, where Phil makes his annual appearance.






We spent the last day over in Ohio, since it was close to being the same driving time to the airport as from Indiana.














August: Debbie spends a weekend down in Omaha with her kids.



I fly over to Erie, IL to the Challenger Fly-in that same weekend. Here I'm flying the new Challenger LSA. That's Karen, the office manager in front, on her first flight. She did very well with the flight and is now going to start taking lessons.


9/17/06. At the Last Fling 'Til Spring car show, we see this cool chopper art.



9/18/06: A B-17 Flying Fortress comes to Norfolk for display and tours. I crawled around all over the plane. Truly fascinating history.





















12/2/06. Got the Christmas tree and the lights up.

12/9/06. Mom's 65th birthday party. A week before, Debbie and I took Mom and Red to dinner, and she remarked that it would be her 65th birthday this time around. She had also asked her dad why she never got a birthday party when growing up, and had him promise to throw one for her on her 65th. Since he passed away a few years back it seemed like a great idea to do one ourselves. We managed to pull together over 30 people with only a few days notice.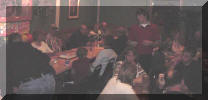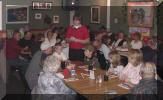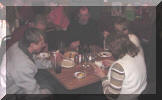 12/4/06. Sam wrecked her Saturn by rear-ending another car. Everyone was fine. Her car and her good driver discount didn't fare as well.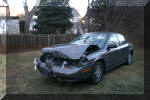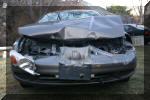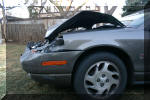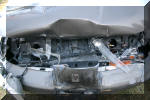 12/14/06. We found her a replacement car at the auto auction at a great price. '03 Chevy Cavalier.